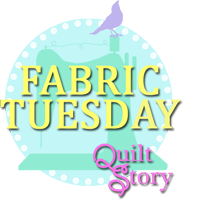 So the two awesome sisters Heather & Megan over at
Quiltstory
had the idea to start "Fabric Tuesday's" over at their blog. The idea is to link your fabric creation.
So today I am going to share a cushion I made last month. I made it with the left-over fabric from my first ever quilt, the Avignon Picnic quilt, which I blogged about
here
.
Please don't get me wrong, I love this cushion way more than the face in my photo would indicate :)
Check out
Quiltstory
to see all the other wonderful fabric creations!!